Posted by Lin on 3rd Feb 2017
Not unlike starting a painting…blank sheet of paper and a tool called a pen…intimidating…gotta start...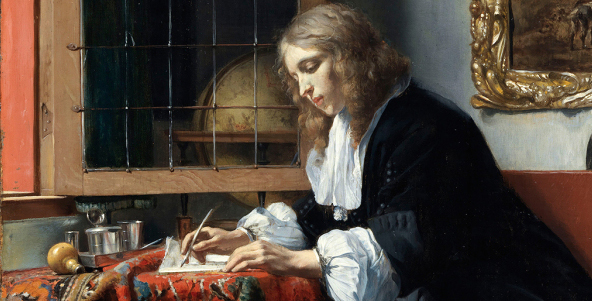 There begins the relationship between you, the tools – the pen and the paper. By handwriting a letter or note you are creating a unique stamp of yourself – your penmanship style, the choice of writing surface, the choice of writing instrument and your personal expressions. It is very much like choosing a brush, paint and surface to apply your marks to express sadness, empathy, sympathy, joy, independence, insecurity, anger…
The marks made in a letter do not have to be "fancy", neat or straight. In other words, your handwriting is an extension of yourself in a one-of-a-kind way. We use 21st century tech to jot down ideas and communicate with others in a ubiquitous style, whether it be in Times Roman or Helvetica. Your handwriting is your brand.
Imagine the feel of the pen in hand, the glide or scratch of the nib on the paper. The choices you make in tools will affect your experience. Do you like fountain pens, or dip pens, rollerballs, ballpoints? Do you like to write on smooth surfaces or something with a bit of tooth? The list goes on. The point being – let's not lose the art of handwriting!
painting by Gabriel Metsu
---

THE NAMIKI FALCON – re-branded as Pilot Falcon $190.00
Unique in its hooded nib profile and flexibility, the Namiki Falcon fountain pen is our pen of choice for the pen connoisseur or creative searching for a fine writing instrument that offers line variation.
It is iconic in the pen world for its ability to alter your writing with a change of hand pressure. Namiki engineers worked in collaboration with pen dealers to achieve its distinctive soft feel and flexibility.
Today, the Falcon is available in the traditional gold trim and the newer rhodium trim. Overall, the Falcon has an understated classic look in its resin barrel and cap. The rhodium fountain pen is available in an extra-fine nib. All nibs for this fountain pen are 14k gold that feature a uniquely designed feed.
Available in our Denver store only, call us: 303-698-3838 or come in